Wick & Wax Museum
Branding, Print, Social
Wick & Wax museum explores candle culture via its history, craftsmanship, and uses. The hand-dripped (by yours truly) wax logomark and pattern nods toward the museum's workshops and events provided for those hoping to ignite—or rekindle—their love of candles.
Wick & Wax's brochure features an exhibition schedule and map, and the exterior has a spot-raised textured cover. The paper, from
Neenah
, has a geometric weave pattern, much like a candle wick.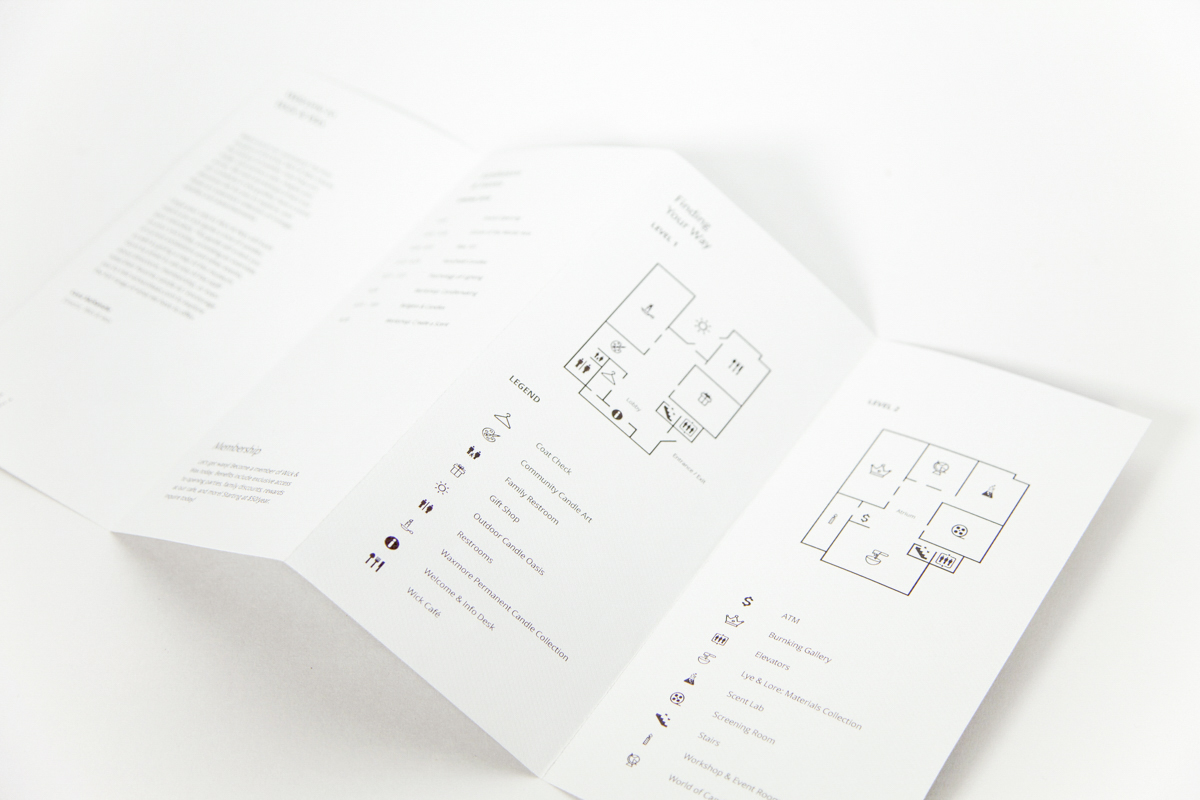 Some initial concept sketches for the candle museum that would later become Wick & Wax. Potential sketches were for the names Wick & Wax and Museum of Candles.