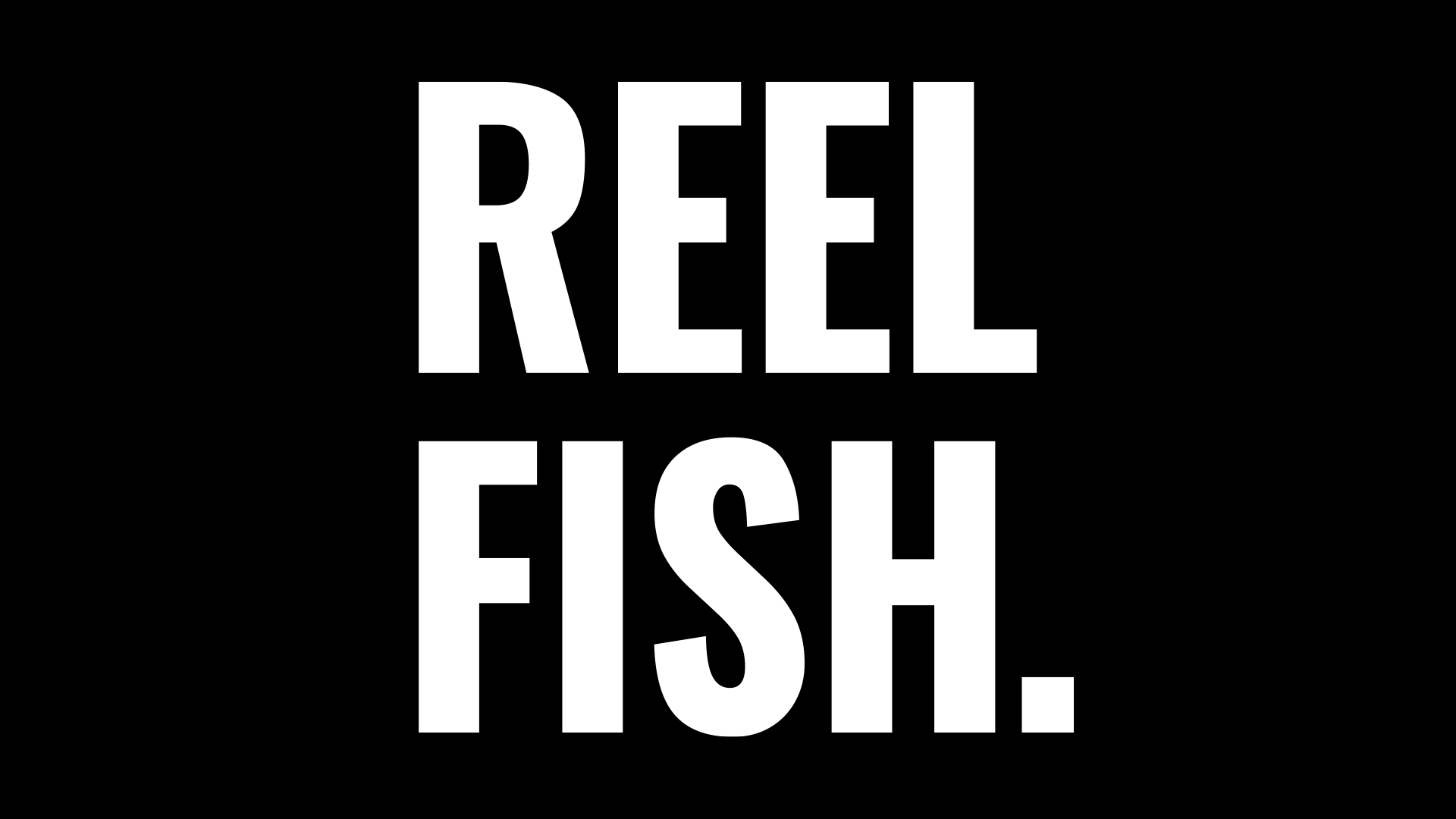 Reel Fish
Branding, Packaging, Installation
Reel Fish is Baltimore's first sustainable seafood brand that aims to both educate and excite younger audiences about sustainable fishing by highlighting traceability from sea to market. Bold typography and colors featured in the screenprinted packaging and more call attention to action needed in sustainable seafood consumption and policy.
︎ Featured in
Bmore Art
magazine
︎ Featured in
MICA Grad Show II
---
Packaging

Packaging and frequent buyer cards were customized using Reel Fish's signature fish pattern, screenprinted using neon pink and black inks onto natural-toned butcher paper. Packaging is sealed with a sticker that shows species' name, origin, and date of catch.

---
Collateral

Totes, stickers, and business cards feature branded colors and copy.

---
Website & Iconography
The website showcases Reel Fish's traceability, using icons to list the steps in getting seafood from sea to market.



---
Exhibition
The Reel Fish installation featured packaging, collateral, and giveaways. Exhibited as part of Post-Baccalaureate Graphic Design's Grad Show II at MICA.

---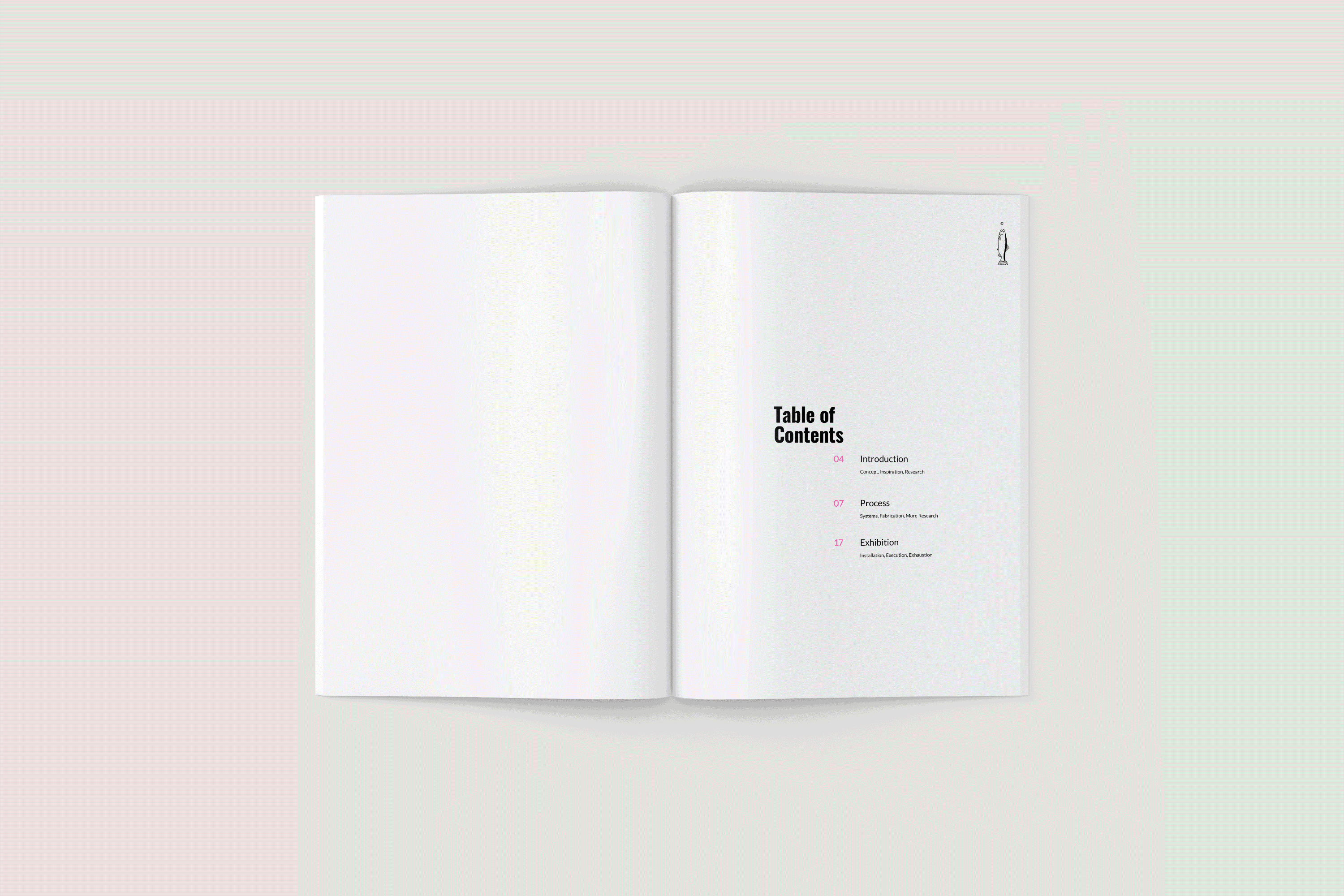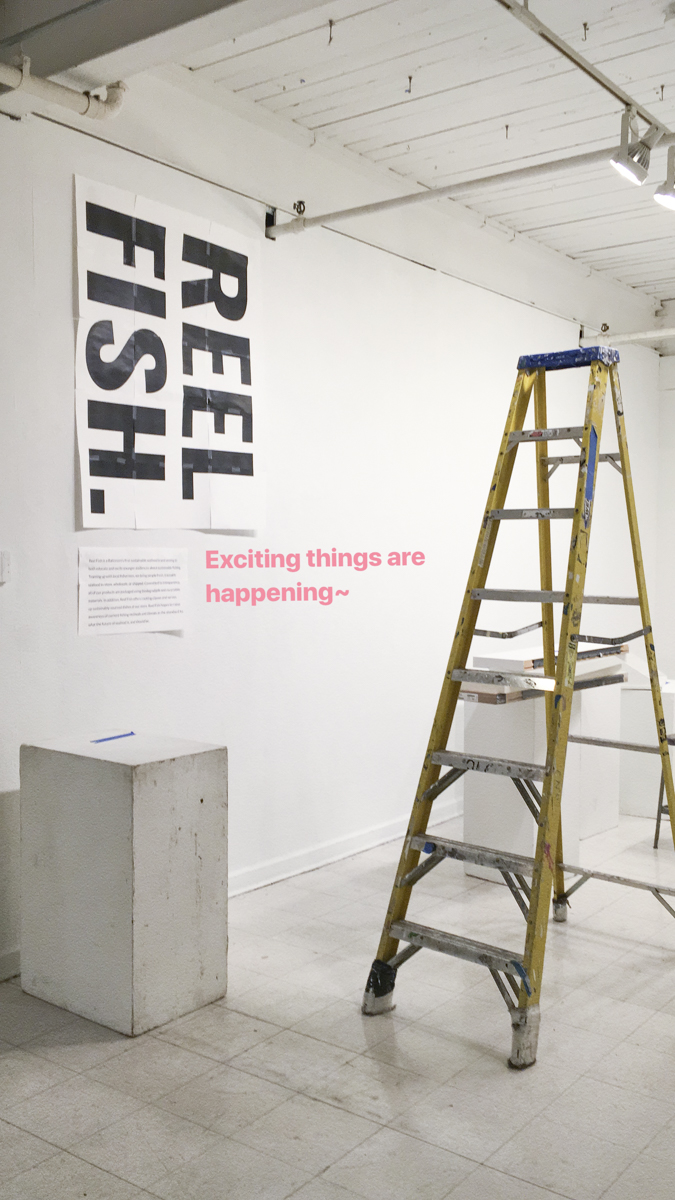 Process
All Reel Fish process was documented in a 10x14 inch book that covers everything from my initial research, making, and exhibition. Additionally, at the beginning of this project, I made my own version of a dictionary in order to spur ideas related to sustainable fishing. My dictionary, a "menu" of sorts, comprehensively showcases fishing methods worldwide, as well as lists
"best" and "worst" choices of seafood
.
---
Credits
Special thanks to the MICA Post-Baccalaureate cohort, and for guidance from Sandie Maxa, Tony Venne, and Maureen Weiss.