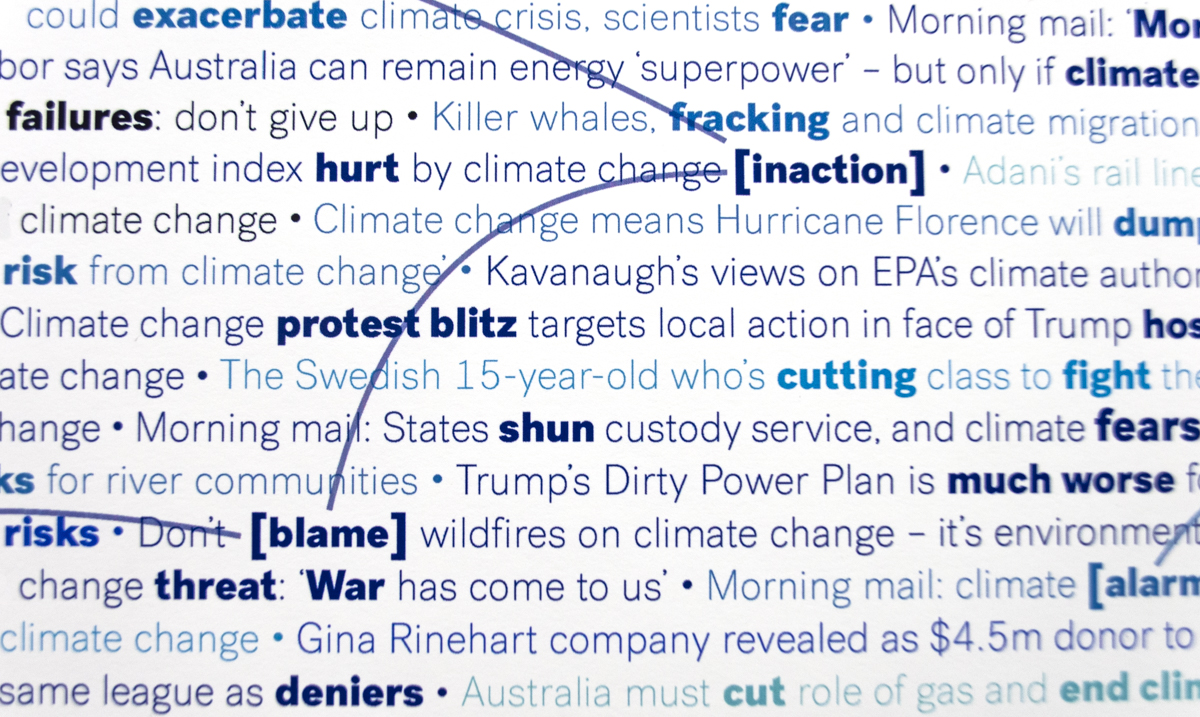 Text as Data
Information Visualization
With growing knowledge of climate change and how it alters various sectors of our daily lives, emotions are running high. Fear, defeat, denial, anger, and aggression are a sample of feelings that arise when climate change is discussed. In this infographic, 2018 headlines from
The Guardian
depict a shift in diction used in stakeholder (such as scientists and politicians) narratives over time. By following the linked lines, viewers can compare and contrast the language used in a given narrative, conveying a varying sense of urgency amongst fields. Headlines gathered using a program coded and designed by
Sosolimited
.
---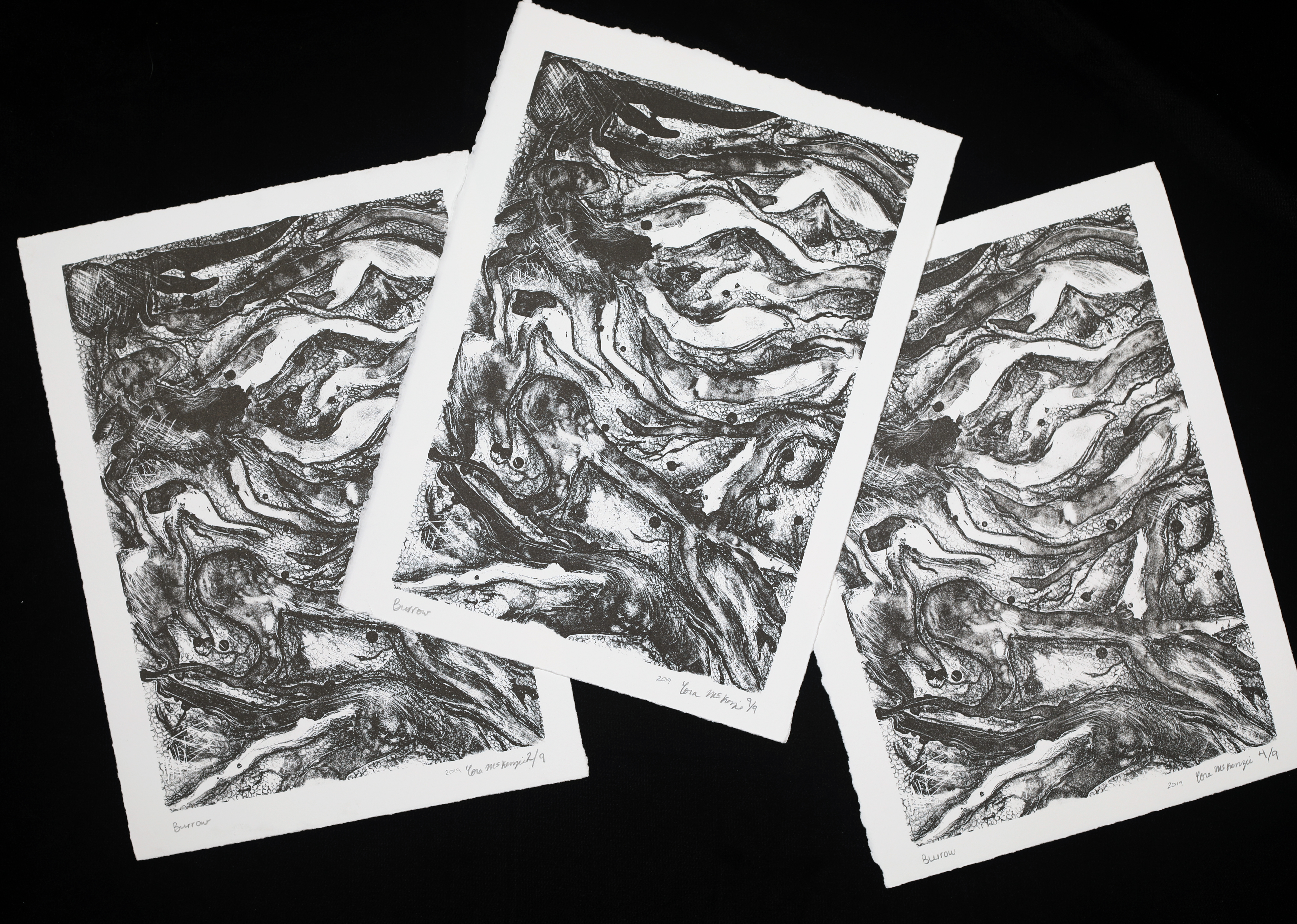 Lithographs
Burrow
(edition of 9)and
Comparing Apples and Oranges
(edition of 10) were hand-drawn and printed from lithography stones at MICA.
Rush Hour
(edition of 6) was originally a collage that was translated to a photolithography plate, then printed.
︎
Rush Hour
featured in
The Earth Speaks 2020
---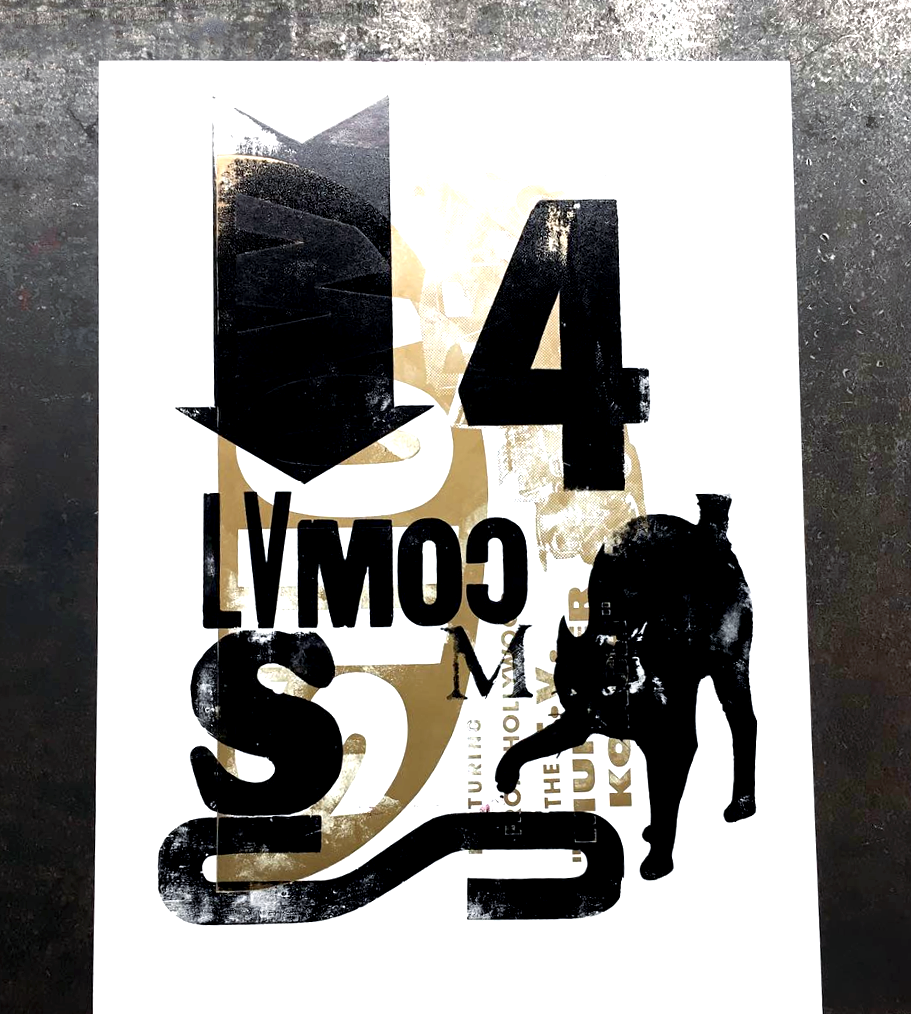 Letterpress Posters

These posters were designed, typeset, and printed by hand using archival wood type belonging to
the Globe Collection
at MICA. Left: Concert poster for friend and designer
Chad Greenberg
. Right: type and image experimentation.
---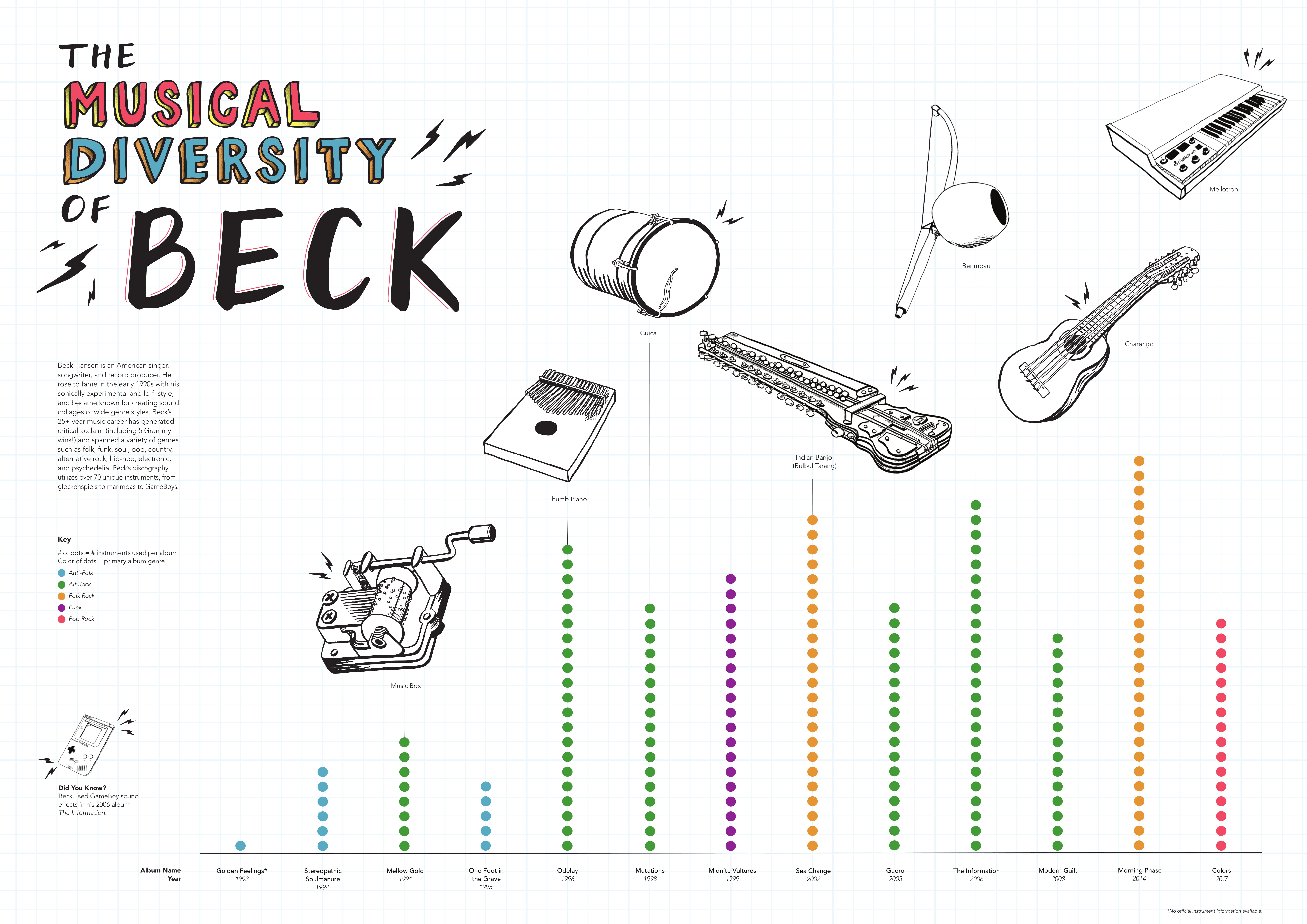 Musical Diversity of Beck
Information Visualization
One of my favorite artists, Beck Hansen, is a musical tour de force who has been in action for more than 25 years. I chose to represent Beck's expansive instrument usage and diversity of genres with colored dots, reminiscent of a music board. I also highlighted some of the unconventional instruments used in his discography with illustrations. I pulled colors from Beck's discography for the lettering and dots, and the graph paper background was inspired by The Information album art.
---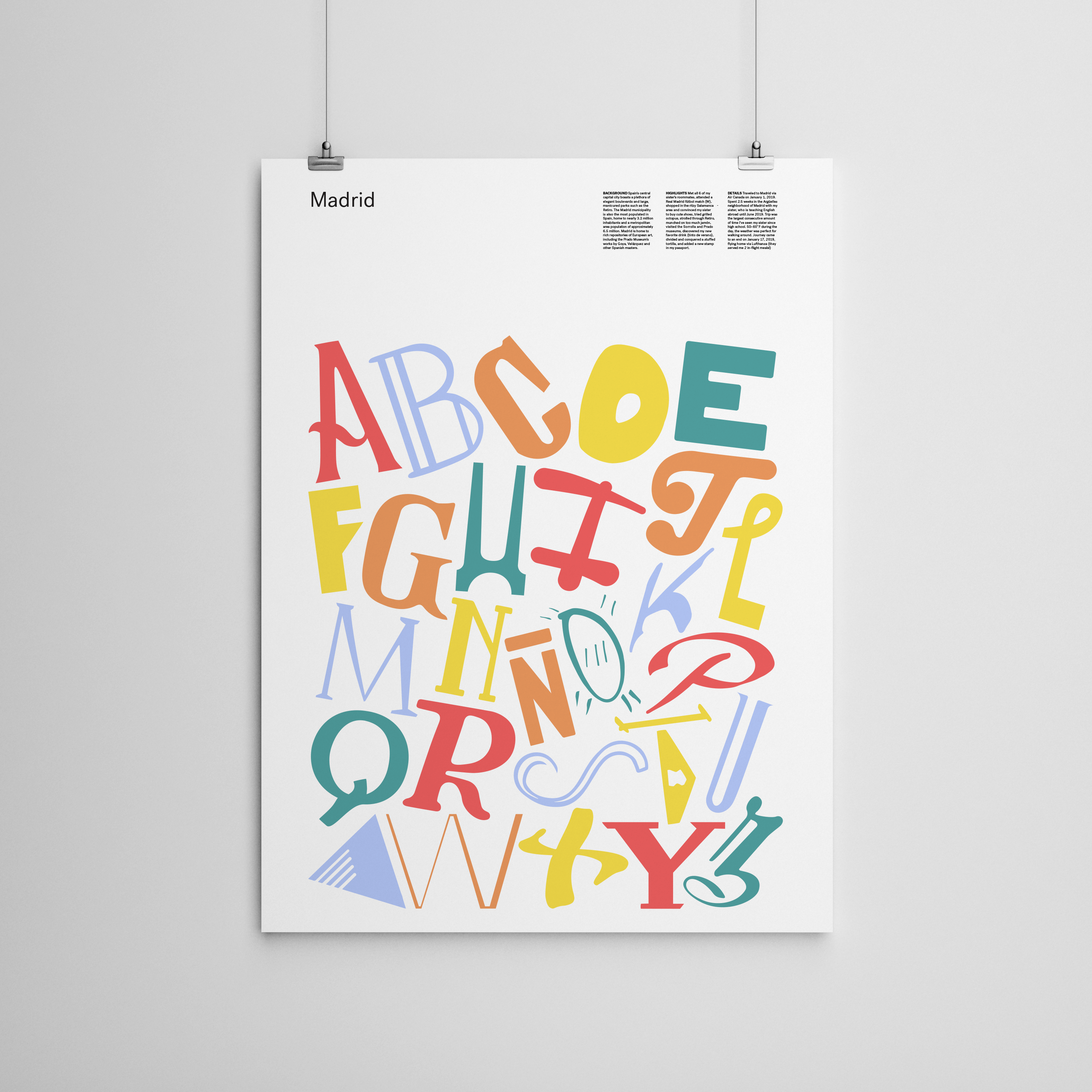 Letters of Madrid
Lettering, Photography
Poster that utilizes found typography to create an alphabet that evokes my experiences in Spain and the vibrancy of Madrid. Exploring the city and drawing letterforms established a fun, quick daily practice while visiting my sister in Madrid for 3 weeks in January 2019.

Each letter is drawn from found typography that I encountered on 1-hour walks in Madrid. I then started tracing some unique letters that I saw on these walks until I reached a full alphabet.



---