Musical Diversity of Beck
Information Design, Illustration, Hand Lettering, Print
One of my favorite artists, Beck Hansen is a musical tour de force who has been in action for more than 25 years. I chose to represent Beck's expansive instrument usage and diversity of genres with colored dots, reminiscent of a music board. I also highlighted some of the unconventional instruments used in his discography with illustrations.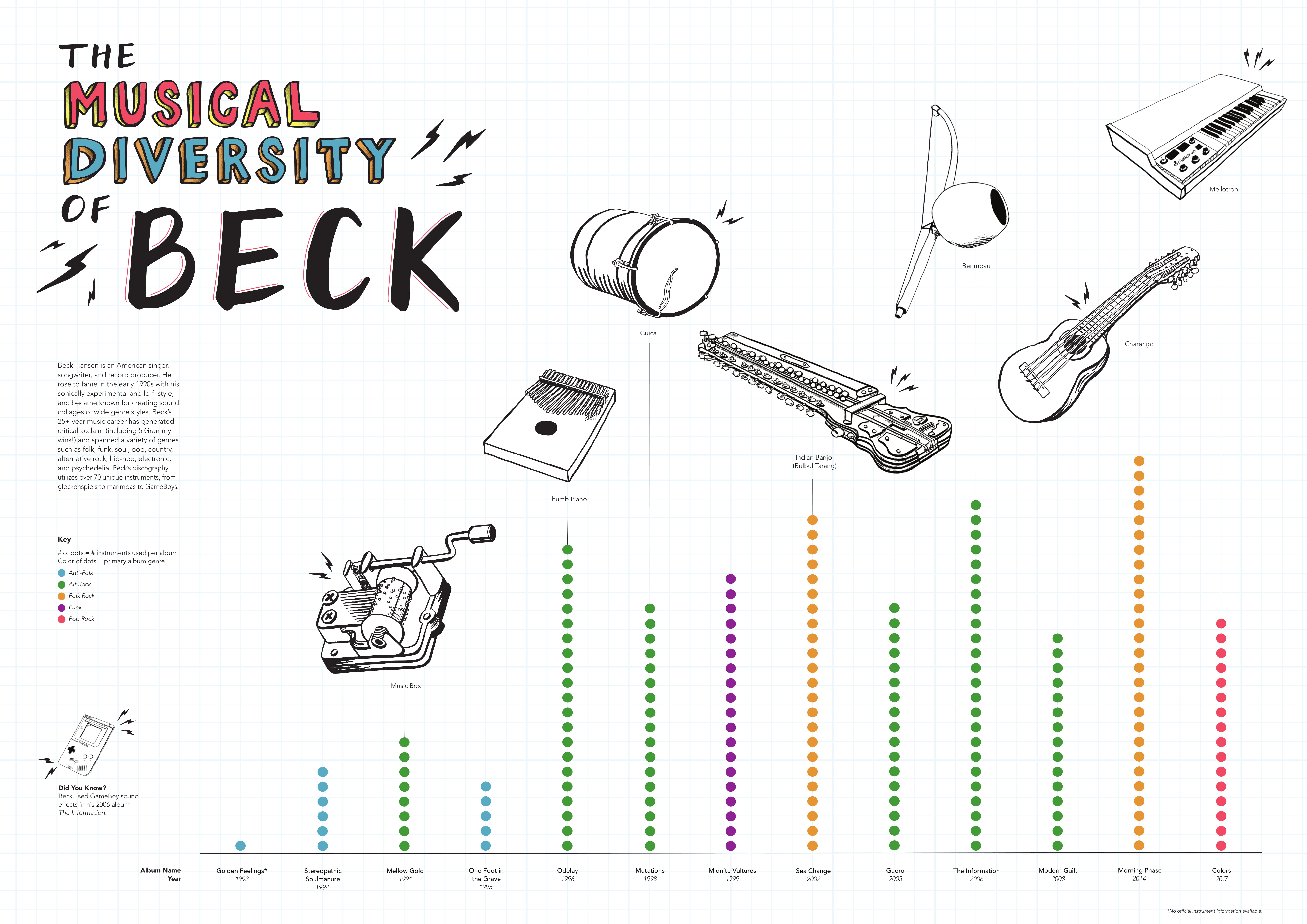 I pulled colors from Beck's discography for the lettering and dots, and the graph paper background was inspired by The Information album art. Big plus from this project was listening to all of Beck's albums again (minimum of five times each) while gathering instrument information. Odelay is my favorite ︎ I didn't recognize some of the instruments that were used (e.g. Indian Banjo), so it was exciting learning about—and illustrating—them!


The title is hand lettered, and in my process, I tested out a bunch of different ways to arrange it on the poster.