Anthropo–Scenes
Graphic Design MFA Thesis, 2020
Landscapes, climate, and today's current age—the Anthropocene—all share one feature: they have been shaped by humans.
Anthropo–Scenes
investigates our species' impact on Earth through a body of work that uses personal narratives to ground the complexities of the Anthropocene. By viewing the Anthropocene with past, present, and future lenses, graphic design can be used as a tool to cultivate relevant, impactful experiences in this new epoch of uncertainty.
︎Featured in
MICA Grad Show II
︎
Communication Arts
Shortlist, 2020
︎
Society of Typographic Arts
STA 100, 2020
︎
Indigo Design Awards
Bronze, 2021
---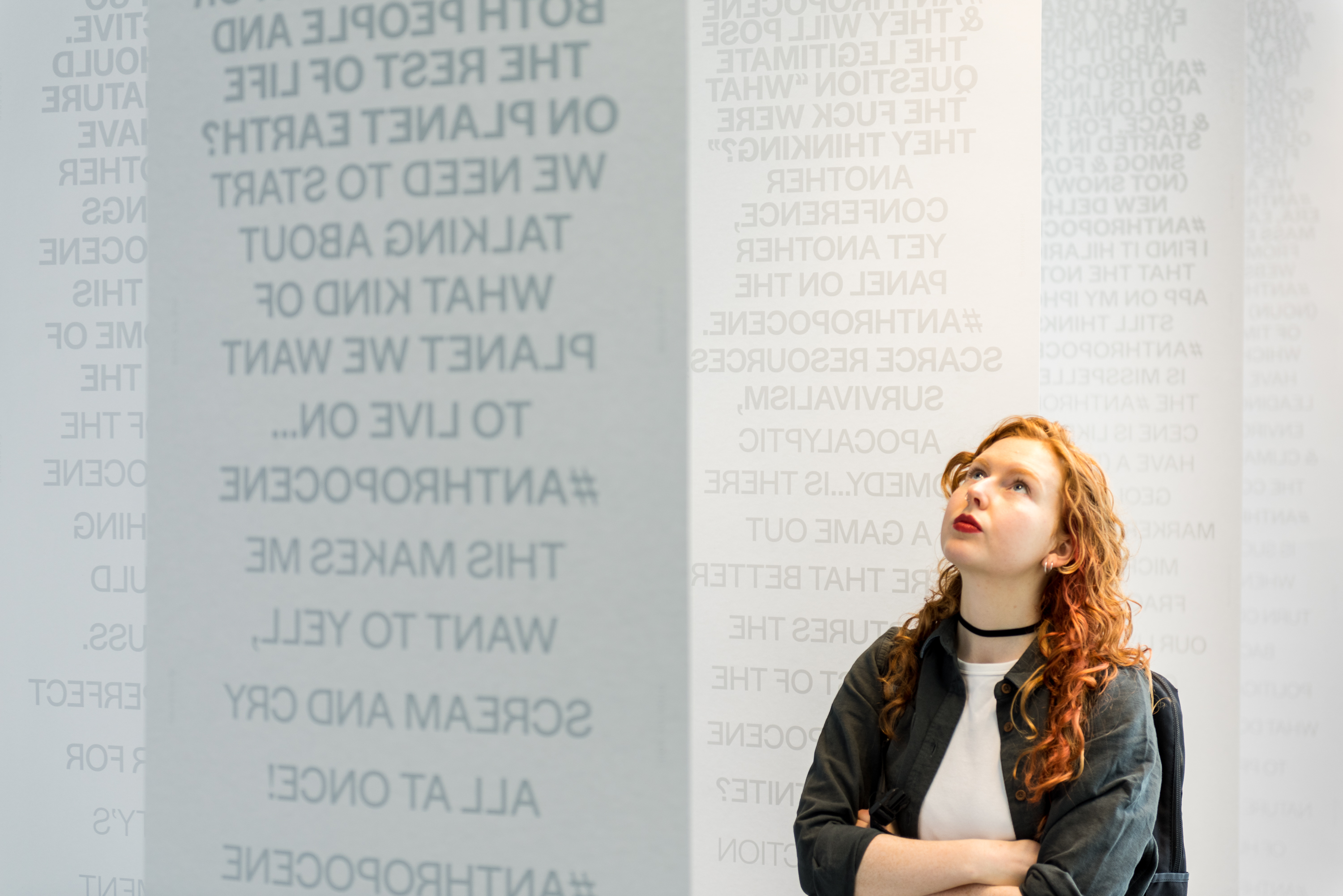 Anthropo–Scenes Exhibition
Featuring thousands of curated tweets linked by the #anthropocene, this immersive piece served as the culminating installation of my MFA thesis, Anthropo–Scenes. These collective messages reveal a global dialogue that connects people of different ages and backgrounds. Reflecting the Anthropocene's immense scale, this project challenges viewers to assign their own meaning to this new age.

Above photos by Dan Meyers.



---
Anthropo–Scenes Details
Tweets that feature the #anthropocene had been collected for 6+ months, then distilled and typeset on 17 banners, each measuring 10.5' tall. Each tweet is flanked by the author's username and date of tweet, offering a sense of connection with the text. The Anthropo–Scenes installation occupied 33' of space, reflecting the omnipresence of our species' impact on Earth. To add to the gravity of this situation, the type is cramped and heavy at the top—much like how abstract and overwhelming the Anthropocene can be—then is clarified as viewers interact with the lower portion of each banner.
---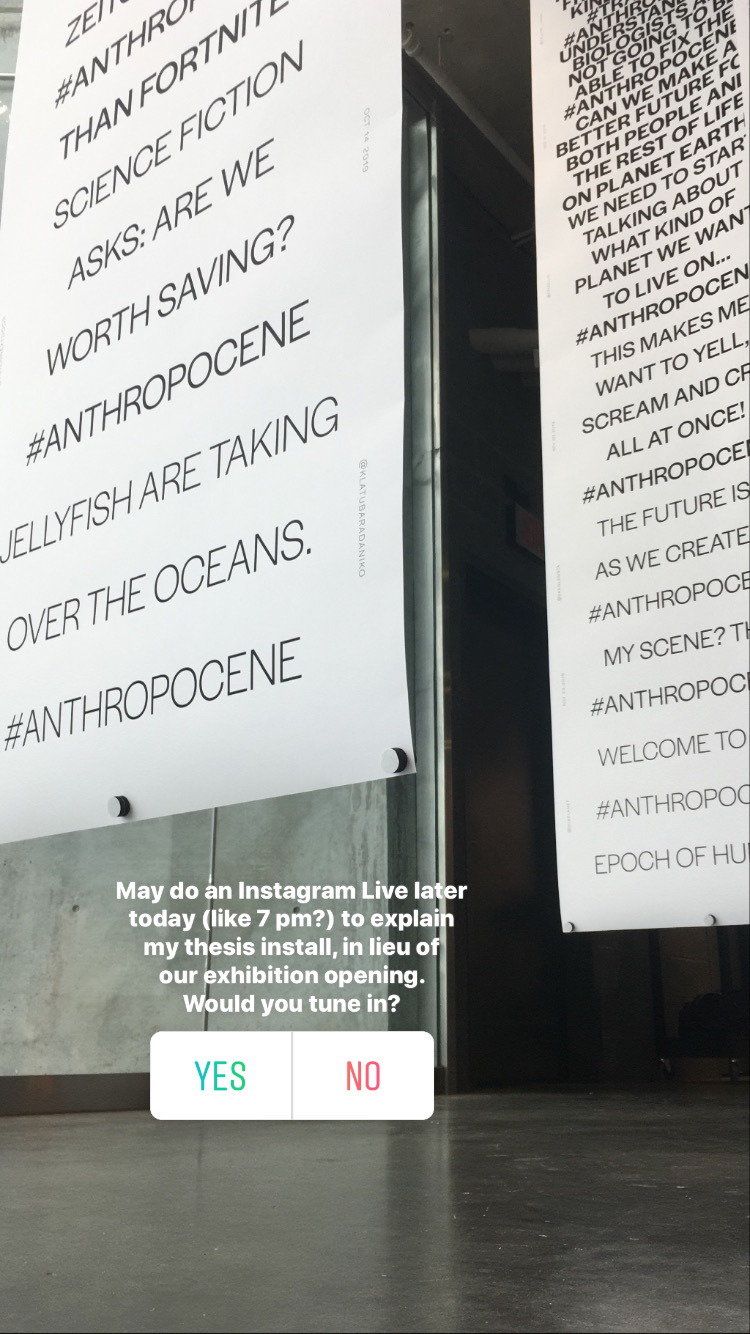 Anthropo–Scenes Process
Due to COVID-19, Graphic Design MFA's thesis exhibition was quickly adapted and installed in an alternative space, since our studio and thesis exhibition were closed a week before the planned event. The original gallery space, shown in the model above, was 25' tall, so the ultimate installation had to be amended in order to maintain the design's integrity. Before this shift, however, I had created multiple iterations of elevations and banners that would bring this concept of life. For example, typography-wise, I tried putting all the tweets as a small textural element and tried putting the tweet author's information between lines.